SIRC webinar #4: URBACT and innovative practice in European cities
How is the city of Turin, Italy, encouraging its public employees to be more innovative? How are Swedish cities using public procurement to drive low carbon food production and healthier eating in schools? What are Rotterdam, Glasgow and Tampere doing to stimulate youth entrepreneurship?
This webinar, the fourth in the Social Innovation & Resilience in Cities (#SIRCities) series co-hosted by Cities for People and Social Innovation Generation, will open a window on innovative practice in Europe's cities. The focus will be on the practical ways they are tackling some of our biggest economic, environmental and social challenges.
Drawing from the experience of URBACT, the EU's Paris-based learning and exchange programme for cities, the webinar will also examine how cities learn from one another. This will include insights into the tools being used to build urban stakeholder capacity in Europe.
Date: Tuesday, January 27, 2014
Time: 12:00-1:00pm EST
About Eddy Adams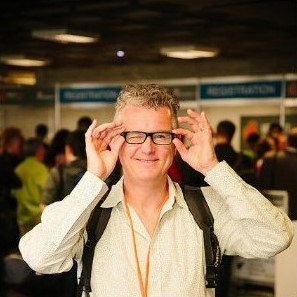 Eddy Adams is an Expert Adviser to URBACT, the European Union's learning and exchange programme for cities, covering 30 countries. URBACT funds European cities to collaborate on tackling shared problems. Eddy is part of a team that supports participating cities to achieve good results, and he has a particular interest in Human Capital and Social Innovation. The role, also involves capturing and sharing the key lessons emerging from this work, which has involved more than 500 cities.
He is particularly active in the development of new ways to build the capacity of city stakeholders. This has included a key role in the URBACT Summer University as well as the development of a capacity building programme for urban practitioners across Europe.
Eddy is a Fellow of the RSA, a cities' advisor to the Young Foundation and a Member of SIX, the global Social Innovation Exchange.
Follow Eddy Adams on Twitter at @Eddyca1.
We want a country in which:
public, private and social sectors are engaged in active efforts to close the gap between the socioeconomic wellbeing of Indigenous and non-Indigenous people
the public sector, private investors and philanthropists separately and collaboratively deploy financial capital to create positive social and environmental impact
social innovation is an integral part of Canada's innovation ecosystem, enabling civic institutions to co-create policies, initiatives and programs that enable citizens to contribute a diversity of skills and perspectives to Canadian society
public, private and civil society sectors act collaboratively and courageously to advance human thriving and address shared challenges
humans' social and economic footprint is in balance with the natural ecosystems that sustain life.