WHAT: Urbanism Road Trip: PITTSBURGH
WHEN: Friday-Sunday, May 9-11 and July 11-13
WHERE: Pittsburgh (departing from Toronto)
COST: $200 (does not include hotel room or meals)
BUY YOUR TICKETS NOW AT THE SPACING STORE
PLEASE NOTE: Make sure you are selecting the correct date you wish to attend in the drop down menu on the Spacing Store item. Tickets sell very fast and we may not be able to correct erroneous purchases.
The success of the 2013 and 2014 Urbanism Road Trips to Detroit has inspired us to take the urbanism tour deeper into America: join us for a 3-day weekend road trip to Pittsburgh!
Pittsburgh at one time faced similar challenges to Detroit: a dwindling industrial economy and a shrinking population. But over the last 20 years, Pittsburgh has reinvented itself as a health sciences and education hub with a vibrant arts and culture scene. The city is also much closer to Toronto than most people realize (about the same distance as Montreal). We hope the trip will open our readers eyes on the dynamic changes that have come to Pittsburgh.
The Pittsburgh Urbanism Road Trip will include tours of:
A look at the Carnegie Library of Pittsburgh (CLP) and its role in local communities. Representing a diverse cross-section of Pittsburgh neighbourhoods, we'll visit 4 locations with the President and Director of CLP.
Explore the Pittsburgh transit system with a ride on one of their busways and "The T", their light rail system.
Ride up Pittsburgh's steep topography on one of their two remaining funiculars and enjoy amazing views of the city
See the work of one of Pittsburgh's many public/private partnerships, the Pittsburgh Parks Conservancy, as they show us one of the jewels of their park system, Schenley Park
Tour the Cultural District and see how it is enhancing livability downtown
Take a bike tour along Pittsburgh's revitalized waterfront
And much more!
The cost of a ticket includes bus fare, tour guides, bridge and road tolls. Itinerary is subject to change. Hotel room and meals are a separate cost (see below).
DOCUMENTATION:
Please ensure that you have all of your documentation for crossing the border available and up-to-date.
DEPARTURE:
We will board the bus on Friday afternoon (May 9 & July 11) at 1:30pm and arrive in Pittsburgh at 7:30pm. We will meet at CSI Annex (720 Bathurst St, just south of Bloor) at 1:00pm to go over details and take attendance. We will leave Pittsburgh at 5pm on Sunday to arrive home in Toronto at 11pm.
ACCOMMODATIONS:
You are free to book your room at any hotel you wish, but please not that Spacing has reserved a block of rooms at the Cambria Suites Pittsburgh (1320 Centre Ave, 412-381-6687). The hotel will act as "home base" for the tours. Rooms are $139 (USD) a night with a King-size bed and a double pull-out couch (can sleep up to 4 people). It is up to you to arrange your room bookings, we will email ticket holders with a link to book the rooms when it becomes available. Meals are not included.
Spacing has a handful of rooms blocked for the May trip. If you buy a ticket for May please contact us at roadtrip@spacing.ca
July room block deadline: June 20
Click on this link to make your room reservation.
PLEASE NOTE: When you arrive on the web page it will say "no rooms available." You must enter the dates of your trip into the drop-down menu at the top of the page (see image below). The link should auto-fill our discount code of LSPACE, but double check that this has happened (also see below).



CANCELLATIONS & REFUNDS:
You are free to cancel your tickets up until April 25 (May trip) or June 27 (July trip), after which you will be responsible for full payment. We will do our best to re-sell your cancelled tickets after this date but cannot guarantee you a refund.
AVAILABILITY:
Once the events are sold out, you can email roadtrip@spacing.ca to put your name on the waiting list (please put the date you would like in the subject line of the email). If additional tickets become available, they will be dispersed on a first-come-first-served basis with a 24-hour window before they are offered to the next available person. Please note: roadtrip@spacing.ca is solely for collecting waiting list names, please do not send questions to that address.
Please feel free to contact us with any questions: mike@spacing.ca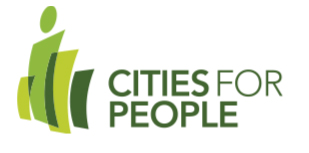 The Urbanism Road Trip series is supported by Cities For People


Travel Agent – Jonathan Lim
Tico #T738925
YTB Travel of Canada
TICO REGISTRATION # 50015546